Dr Mansi Turaga
General Cardiologist
Dr Mansi Turaga
General Cardiologist
MB ChB 2009 (Otago),
FRACP 2017
"It is a privilege to have the opportunity to play a part in improving the health of an individual patient and serving the community as a whole. I aim to take the complexity out of medicine for my patients so they can clearly understand the necessary information in simple terms and imbue them with confidence through their healthcare journey."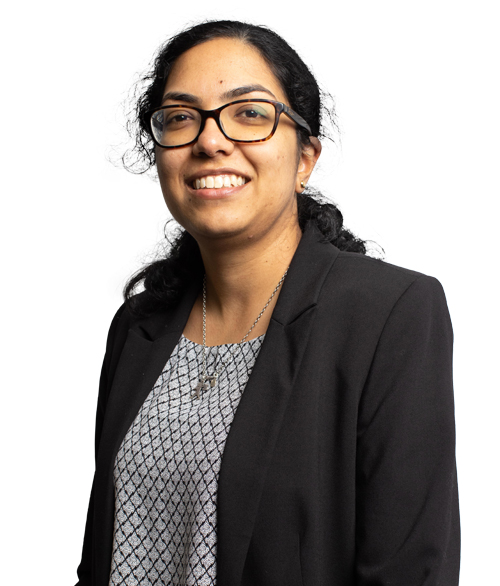 After graduating with her medical degree from the University of Otago, Mansi gained experience working in roles in various hospitals in both the South Island and North Island. Mansi commenced her Cardiology specialist advanced training in 2013 and in 2017 she became a member of the Australasian College of Physicians. A recipient of the National Heart Foundation Overseas Training and Research Fellowship grant, Mansi undertook fellowships in Echocardiography at Vancouver General Hospital and Advanced Cardiac Imaging (including Cardiac CT and Cardiac MRI) at St Paul's Hospital (Vancouver, Canada) between 2018 and 2020.
Returning to New Zealand in April 2020, Mansi became a Cardiologist at Middlemore Hospital where she continues to practice, helping patients with personalized cardiac care, diagnosis and treatment. Her interests include valvular heart disease from diagnosis to management.
With her earlier years spent in the multi-cultural hub of Singapore, Mansi enjoys dealing with the mix of cultures in Auckland, New Zealand. A fluent Hindi speaker, Mansi is pleased to be able to communicate with Hindi-speaking patients in their native language, helping them to understand the details of their care.
GP Practice Points
Sign up for our GP Practice Points and keep up to date with the
latest news, case studies and Symposium information.
Ascot Hospital, Level 3
90 Greenlane East
Remuera, Auckland 1051
PO Box 17 187,
Greenlane, Auckland 1546